Use our thorough list of perforated metal manufacturers and suppliers in Tennessee to examine and sort top perforated metal manufacturers with previews of ads and detailed descriptions of each product. Any perforated metal manufacturers can provide perforated metal products and services to meet your companies specific qualifications. An easy connection to reach perforated metal manufacturers through our fast request for quote form is provided as well. This source is right for you whether it's for perforated plate, gratings, perforated plate or any other perforated metal needs.
Leading Perforated Metal Manufacturers
Companies Serving Near Tennessee
Winchester, KY
|
859-745-2650
MetalsDepot is an online retailer of a wide variety of metal products, including perforated metals. They offer a diverse selection of perforated metals in various materials, including steel, aluminum, and stainless steel. MetalsDepot offers customers the convenience of ordering metal products online 24/7, with shipping available throughout the United States.
In addition to perforated...
$$$
Miamisburg, OH
|
800-790-0430
Brainerd Industries Incorporated is a company that specializes in the manufacturing and distribution of high-quality perforated metal products. Founded in 1969, the company has over 40 years of experience in the industry and has established itself as a leading provider of perforated metal solutions.
Brainerd Industries offers a wide range of perforated metal products, including sheets, ...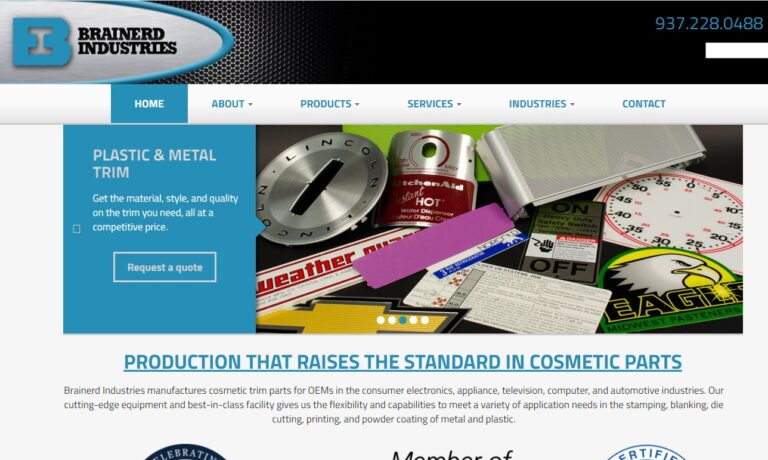 $$$