Use our thorough list of perforated metal manufacturers and suppliers in Tennessee to examine and sort top perforated metal manufacturers with previews of ads and detailed descriptions of each product. Any perforated metal manufacturers can provide perforated metal products and services to meet your companies specific qualifications. An easy connection to reach perforated metal manufacturers through our fast request for quote form is provided as well. This source is right for you whether it's for perforated plate, gratings, perforated plate or any other perforated metal needs.
Leading Perforated Metal Manufacturers
↓
Scroll
Companies Serving Near Tennessee
Winchester, KY
|
859-745-2650
MetalsDepot, created in 1999 as the retail arm of Ledford Steel Company, specifically satisfies small quantity metals orders. We will cut aluminum and a wide variety of other metals to length at low costs and won't demand minimums. Click on our name to the left for simple, speedy ordering.
$$$
Miamisburg, OH
|
800-790-0430
At Brainerd Industries, we strive to provide our customers with the highest quality parts at a competitive price. Our dedicated staff will work closely with you to make sure your needs are met. With a rich history in custom design and fabrication, we have extensive capabilities to ensure that our customers receive functional and effective end products. We have the capabilities, equipment, and...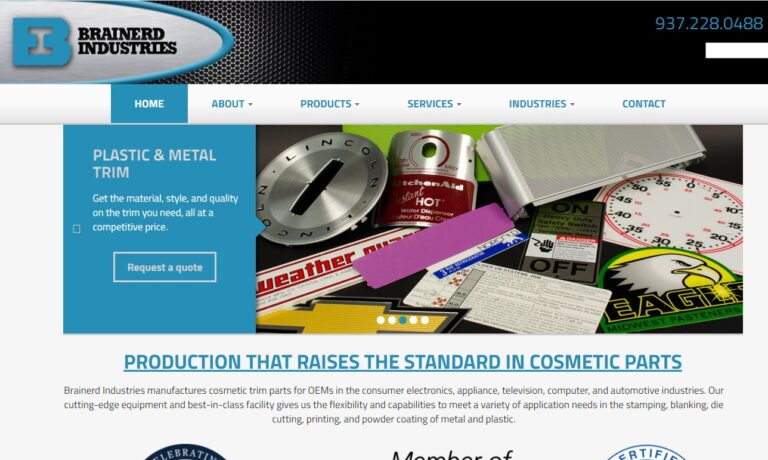 $$$
Coschocton, OH
|
800-723-7351
Wire mesh filter screens for the hydraulic industry are made by us. For these filter screens we use micronic-grade plain Dutch weave. We also make nylon and steel suction strainers, tank strainers and difussers. The Ohio Fabricators crew also manufactures perforated metals product. Contact us.
$$$