Perforated Metals
Perforated metals are a type of metal sheet that has been mechanically stamped or punched to create an array of holes, slots or decorative patterns. The process of creating perforated metals involves a mechanical press, which punches the holes or slots into the sheet. The size, shape, and spacing of the holes can be customized to meet specific needs and applications. Read More…
Perforated Metals
Perforated metals are metals that have been punched, or perforated, with various shaped holes in a series or a pattern.
Perforated metals have a rich history, dating back to ancient times when craftsmen used punched metal designs to create decorative objects. The technique gained popularity during the Industrial Revolution when mass production methods allowed for the creation of perforated metal sheets in large quantities. Today, perforated metals are used in a wide range of applications.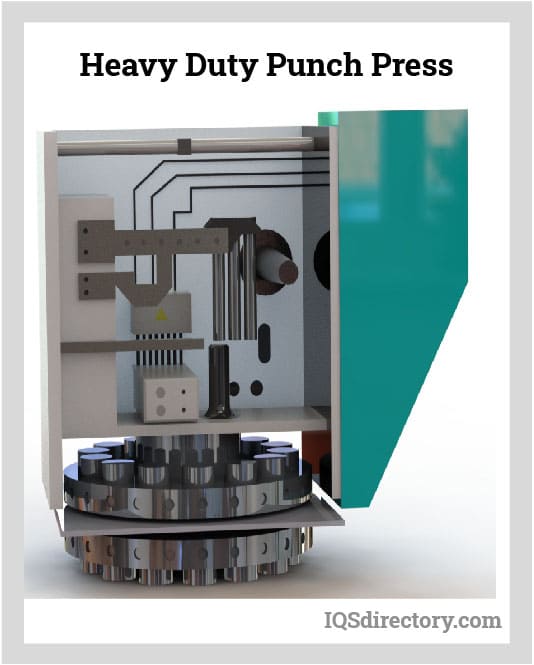 Benefits of Perforated Metals
Perforated metals offer a range of benefits, making them a popular choice in many industries. One of the primary benefits is improved airflow and ventilation. The holes in the metal allow for air and moisture to pass through, which can be beneficial in industrial applications where heat and humidity can build up. Perforated metals can also be used to reduce weight while maintaining strength, as well as to enhance sound absorption in acoustic applications.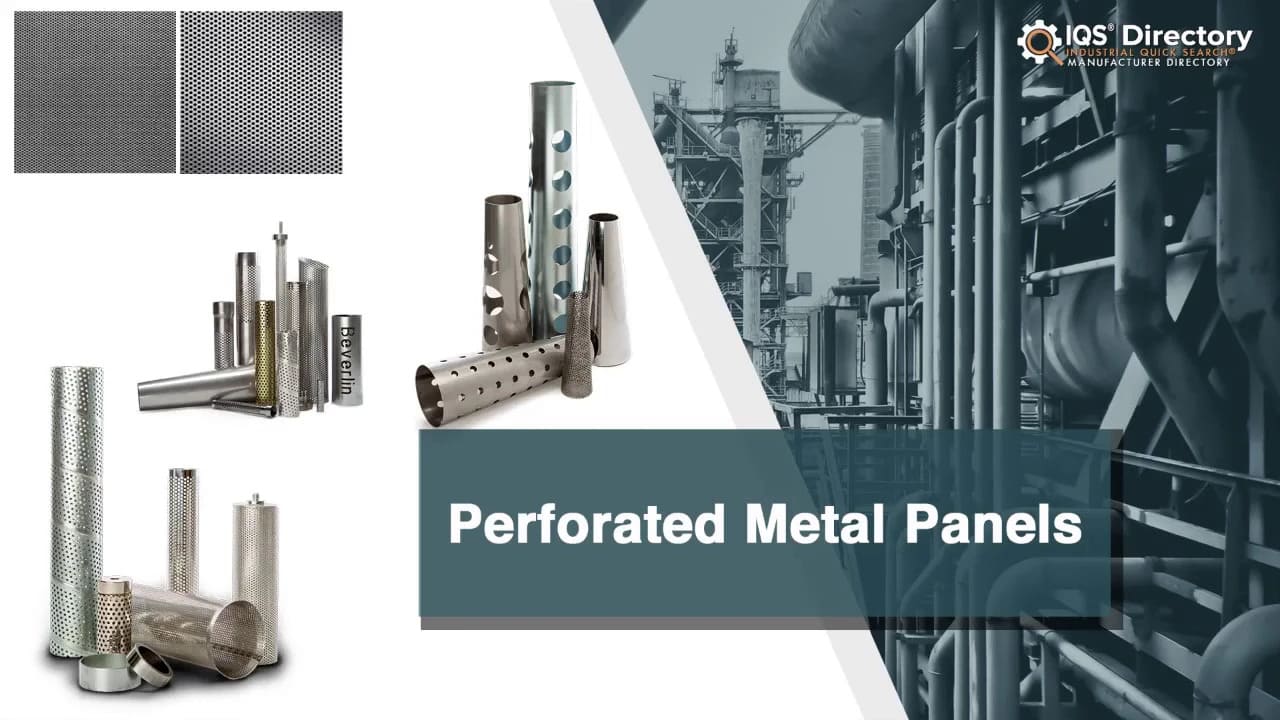 Limitations of Perforated Metals
Despite the many benefits of perforated metals, there are also some limitations to consider. For example, perforated metals may not be suitable for applications that require a completely solid surface, such as in some roofing applications. Additionally, the perforation process can weaken the overall strength of the metal, so it is important to carefully consider the size and pattern of the perforations in relation to the intended use of the metal. In addition, not all metals are suitable for perforation. Some metals are too hard or brittle and may crack or break during the perforation process. Other factors, such as the thickness of the metal, can also impact its ability to be perforated.As a result, there are some metals that are not commonly perforated due to their properties. These include:
Titanium:Titanium is a very hard and brittle metal, which makes it difficult to perforate without cracking or breaking. It is commonly used in aerospace, medical, and industrial applications.
Cast Iron: Cast iron is also a brittle material that is prone to cracking during the perforation process. It is commonly used in industrial applications such as machine tools and automotive parts.
Zinc: Zinc is a relatively soft metal that can deform or buckle during the perforation process. It is commonly used in galvanizing and architectural applications.
Lead: Lead is a dense and malleable metal that is often used for radiation shielding and industrial applications. However, it is not commonly perforated due to health and safety concerns related to lead exposure.
Nickel: Nickel is a hard and brittle metal that can be difficult to perforate without cracking. It is commonly used in chemical processing and aerospace applications.
Applications of Perforated Metals
Perforated metals have numerous applications across a range of industries. In architecture and construction, they can be used as decorative panels, sunscreens, or façade systems. In industrial manufacturing, they are used for filtration, separation, and drying processes. In transportation, perforated metals are used for grilles and ventilation systems, while in the food industry, they can be used as baking trays or food screens. The versatility of perforated metals makes them a popular choice for designers and engineers alike.
Metal types that are commonly perforated include stainless steel, aluminum, copper, brass, and carbon steel. We explain the qualities that make these metals suitable for perforation and the applications of each of these specific perforated metals below.
Stainless Steel: This is a popular choice for perforated metals due to its corrosion resistance, durability, and ability to maintain its shape and strength under extreme conditions. Stainless steel is commonly used in industries such as food processing, chemical processing, and architecture.
Aluminum: Aluminum is lightweight and easy to form, making it an excellent choice for applications that require flexibility. It is commonly used in transportation, construction, and aerospace industries.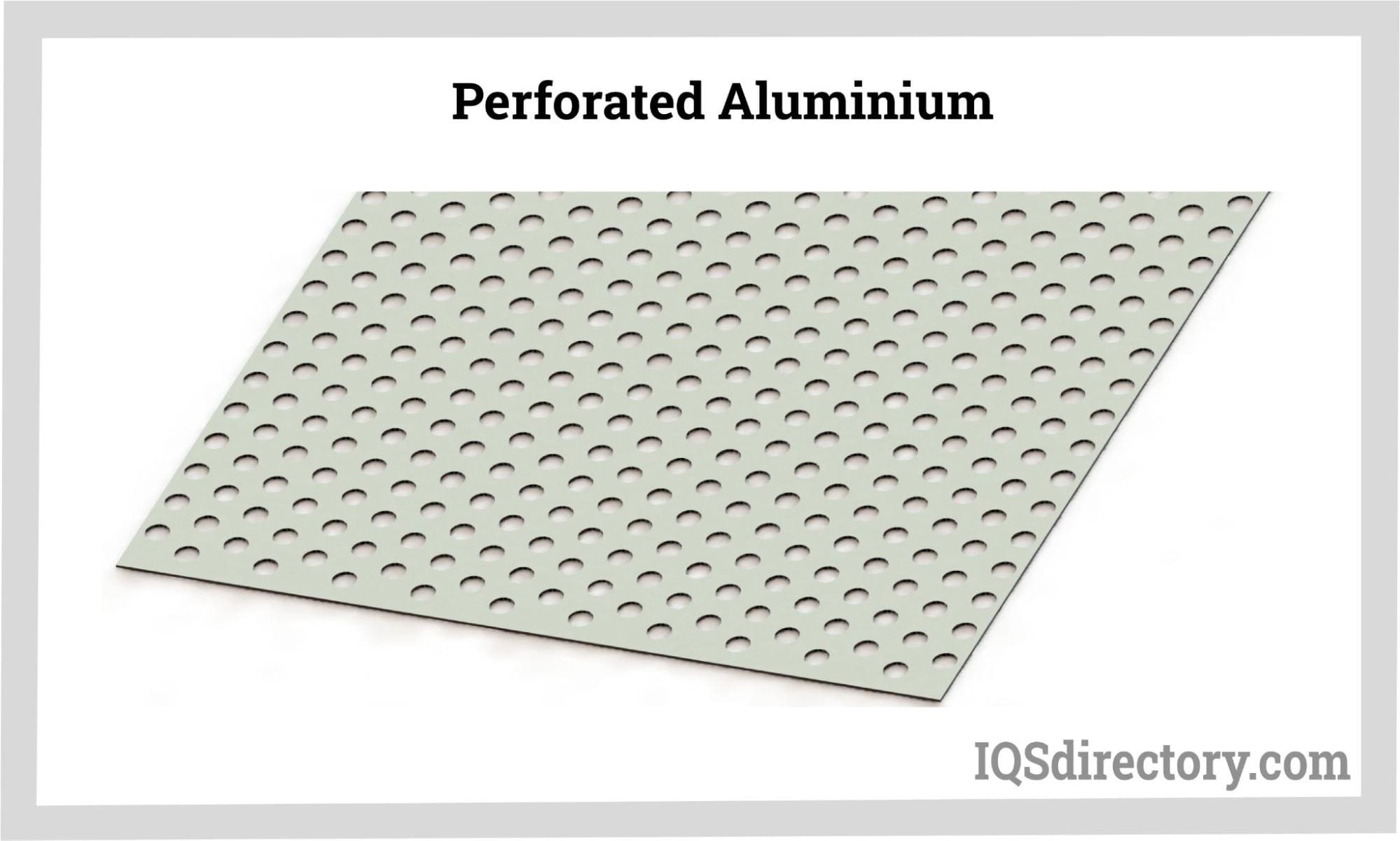 Copper: Copper is highly conductive and has excellent thermal properties, making it a popular choice for electrical and heat transfer applications. It is also used in decorative applications due to its unique appearance.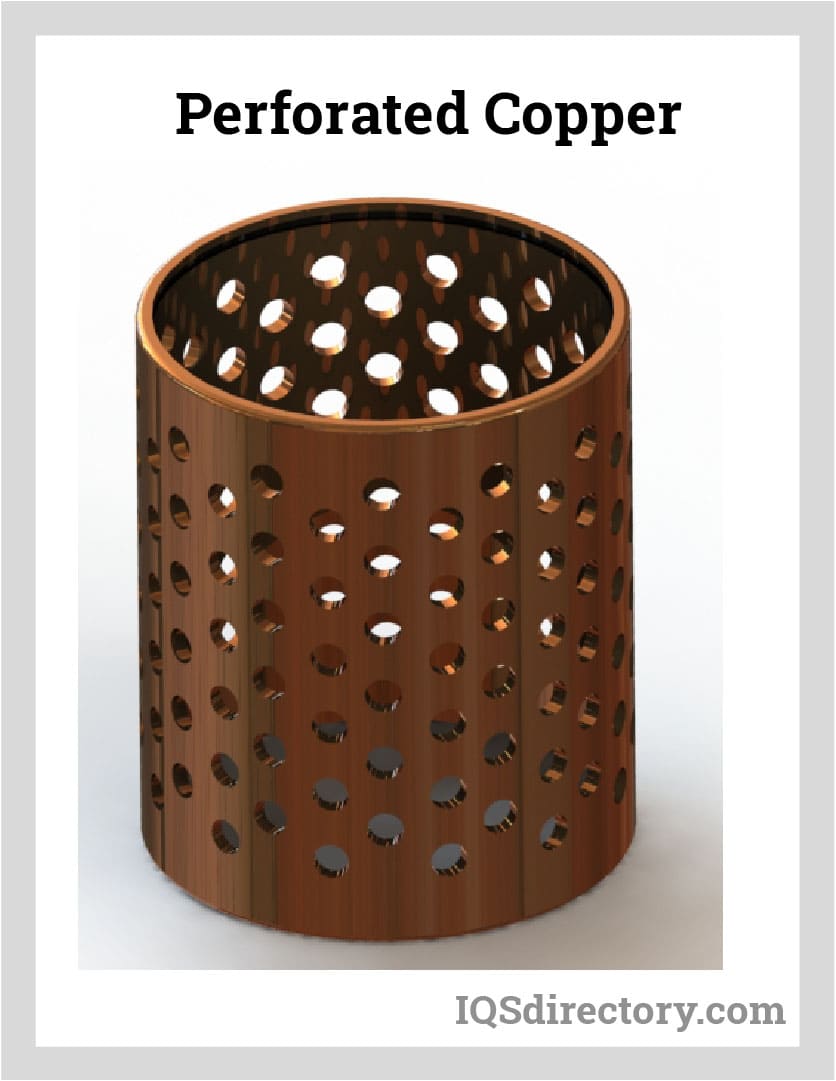 Brass: Brass is a copper alloy that is known for its durability, corrosion resistance, and unique appearance. It is commonly used in decorative applications, as well as in plumbing and electrical systems.
Carbon Steel: Carbon steel is strong and durable, making it an excellent choice for industrial applications such as filtration, separation, and drying processes. It is also commonly used in architectural applications.
Choosing the Proper Perforated Metal Manufacturer
To ensure you have the most positive outcome when purchasing perforated metal from a perforated metal manufacturer, it is important to compare several companies using our directory of perforated metal manufacturers. Each perforated metal manufacturer has a business profile page highlighting their areas of experience and capabilities, along with a contact form to directly communicate with the manufacturer for more information or request a quote, Review each perforated metal business website using our patented website previewer to quickly learn what each company specializes in. Then, use our simple RFQ form to contact multiple perforated metal companies with the same form.
Check out our Wire Mesh website
Check out our Metal Stampings website
Perforated Metals Informational Video