Use our thorough list of perforated metal manufacturers and suppliers in Oklahoma to examine and sort top perforated metal manufacturers with previews of ads and detailed descriptions of each product. Any perforated metal manufacturers can provide perforated metal products and services to meet your companies specific qualifications. An easy connection to reach perforated metal manufacturers through our fast request for quote form is provided as well. This source is right for you whether it's for perforated plate, gratings, perforated plate or any other perforated metal needs.
Request For Quote
Companies Serving Near Oklahoma
Houston, TX
|
800-200-3047
Are you searching for perforated metals? Our engineers are known for their ability to create long-lasting perforated metals. Our competent staff is here to assist you and there are tremendous advantages integrated into our products. Turn to us for unsurpassed services and satisfactory metals. We can optimize any order; hassle-free! We look forward to working with your business!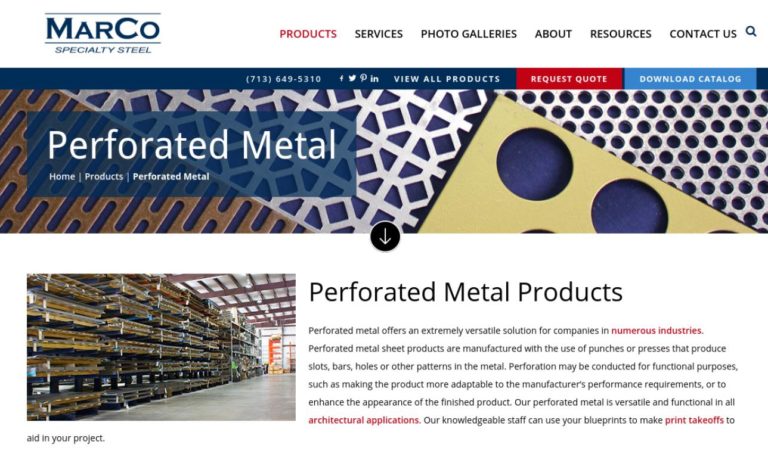 $$$
Houston, TX
|
713-957-2256
The elite specialty steel supplier going the extra mile for your perforated metal needs. With an ever expanding inventory & custom fabrication expertise, PWS satisfies even the most challenging applications -- screening & ventilation to architectural & ornamental. Any size, quantity & shape of perforated metal sheet, panels & plates, including perforated aluminum, stainless steel, Inconel & Monel!
$$$