Use our thorough list of perforated metal manufacturers and suppliers in California to examine and sort top perforated metal manufacturers with previews of ads and detailed descriptions of each product. Any perforated metal manufacturers can provide perforated metal products and services to meet your companies specific qualifications. An easy connection to reach perforated metal manufacturers through our fast request for quote form is provided as well. This source is right for you whether it's for perforated plate, gratings, perforated plate or any other perforated metal needs.
Leading Perforated Metal Manufacturers
↓
Scroll
El Monte, CA
|
626-443-7121
Here at VACCO Industries, Inc. we can manufacture amazing perforated metals. Our engineers will abide to your exact requests. These top of the line products are affordable. We work hard to make all of our products with precision techniques. We take pride in saying that we are the largest commercial photo etching company in the Western United States. We are the experts of a plethora of metals and secondary services.
$$$
San Bernardino, CA
|
909-884-9990
American Woven Wire is a leading provider of high-quality metal screens for architectural clients. We manufacture security grilles, elevator screens, railing infill panels, data center collocation enclosures and other architectural wire mesh work. For more information, please visit our website.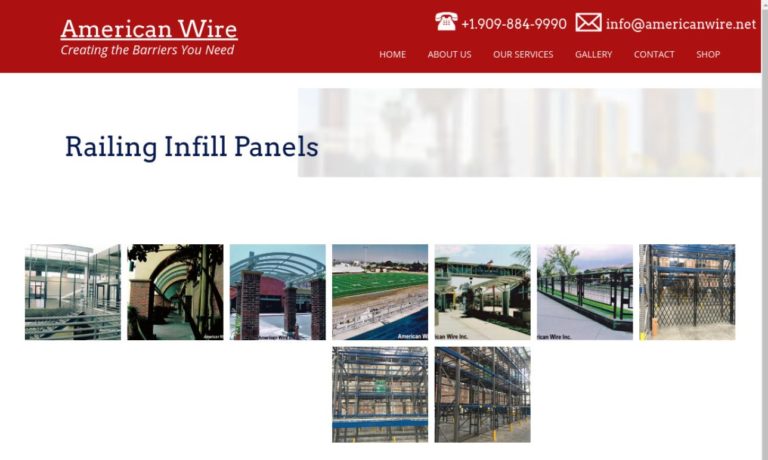 $$$
Rancho Cucamonga, CA
|
800-690-0012
Family owned and operated since 1959, we manufacture custom expanded metal worldwide, as well as design and manufacture the machinery that does so. Of our 40 standard patterns and styles of expanded metal mesh, there's one to meet your needs. Industries served include filtration, arts and crafts.
$$$
Companies Serving Near California